Cancer Care and Support - Advice
Always the first port of call must be to talk to your GP.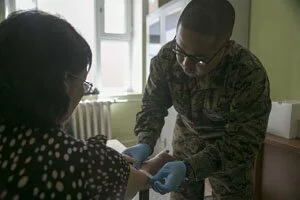 Understand first and foremost that beating cancer, though it can be done, is tough, and takes a long time. You do not have to deal with it on your own, there are thousands who will have gone through what you are experiencing now, and their advice and listening ear is available through one of a number of organisations.
Some of the most common symptoms of dealing with having cancer or helping a loved one that has cancer is stress, insomnia and depression, there are many people you can speak to that can help you with this.
If you don't want to speak to somebody try a different type of treatment, acupuncture is proven to help many people with symptoms of stress. Alternatively many people who have experienced these symptoms are using chiropractic accessories to practise the method in order to relieve stress.
Try our Link Pages for professional advice, or dip into our forum to chat with those who are in the same boat as you.

Talking to a counsellor experienced in cancer issues can ease the sense of isolation you may feel and help you to find ways to face the challenges ahead.
Cancer Information
Providing high quality and up to date information, practical advice and support for cancer patients and their families since October 2001

Cancer Support Service
Free cancer information service staffed by qualified and experienced cancer nurses who help over 50,000 cancer patients and their families by telephone, letter and email·

Publications
Publications on all aspects of cancer written specifically for patients and their families.

Resources available online
All publications in full, resource databases, and answers to over 500 important questions about cancer available online